The Screaming Sponsorship program is here to help University-based or non-profit teams that are dedicated to pushing the envelope and seriously advancing the state of robotics, embedded systems, communications or other similar 21st century technologies.
Some of the most creative and audacious electronics research comes from University and other non-funded organizations but one of the challenges with advanced electronics today is that the components are so small or complex that they can no longer be reliably hand soldered. By performing the electronics assembly, Screaming Circuits is enabling selected groups of this type to use the newest and most advanced components in their designs.
---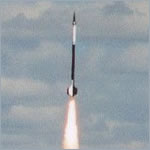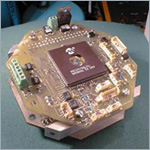 Spotlight Program: PSAS
The Portland State Aerospace Society (PSAS) vision, or long-term goal, is to "put nanosatellites into orbit." To do this, PSAS is developing an open source framework including electronics hardware, software, and mechanical systems for guidance and telemetry that someday will be capable of placing small objects into earth orbit.

So what exactly does this mean? PSAS is performing some of the world's most advanced rocketry research and development outside of government and big industry. And, as they make progress, they share their work with anyone else that has the common vision.
Visit the Portland State Aerospace Society.
Learn more about Screaming Circuits' PCB Assembly service.
---
Other Sponsorees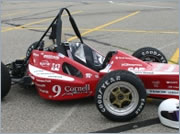 Cornell
Our longest running sponsorship. We build the electronic engine control module controller for their Formulae SAE (Society of Automobile Engineers) race car. These students will be the engineers designing the next generation of automobiles.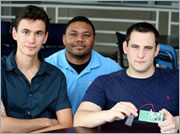 OpNeAR
Established in March 2001, the OpNeAR Lab at the University of Texas at Dallas brings together those professionals and students who share an interest in the general area of networking. The team OpNeAR specializes in the advancement of research for the wired and wireless networking world.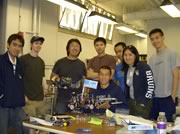 IEEE UCLA
Project NATCAR, an autonomous robotic racecar competition. Natcar is a design contest created and sponsored by UC Davis and National Semiconductor. Teams design, build and race autonomous cars on a track.
---
Screaming Sponsorship spots are limited. If you would like to apply, send an email to sponsorship@screamingcircuits.com. Include your contact information, details about your organization, details about the project and other sponsors involved.